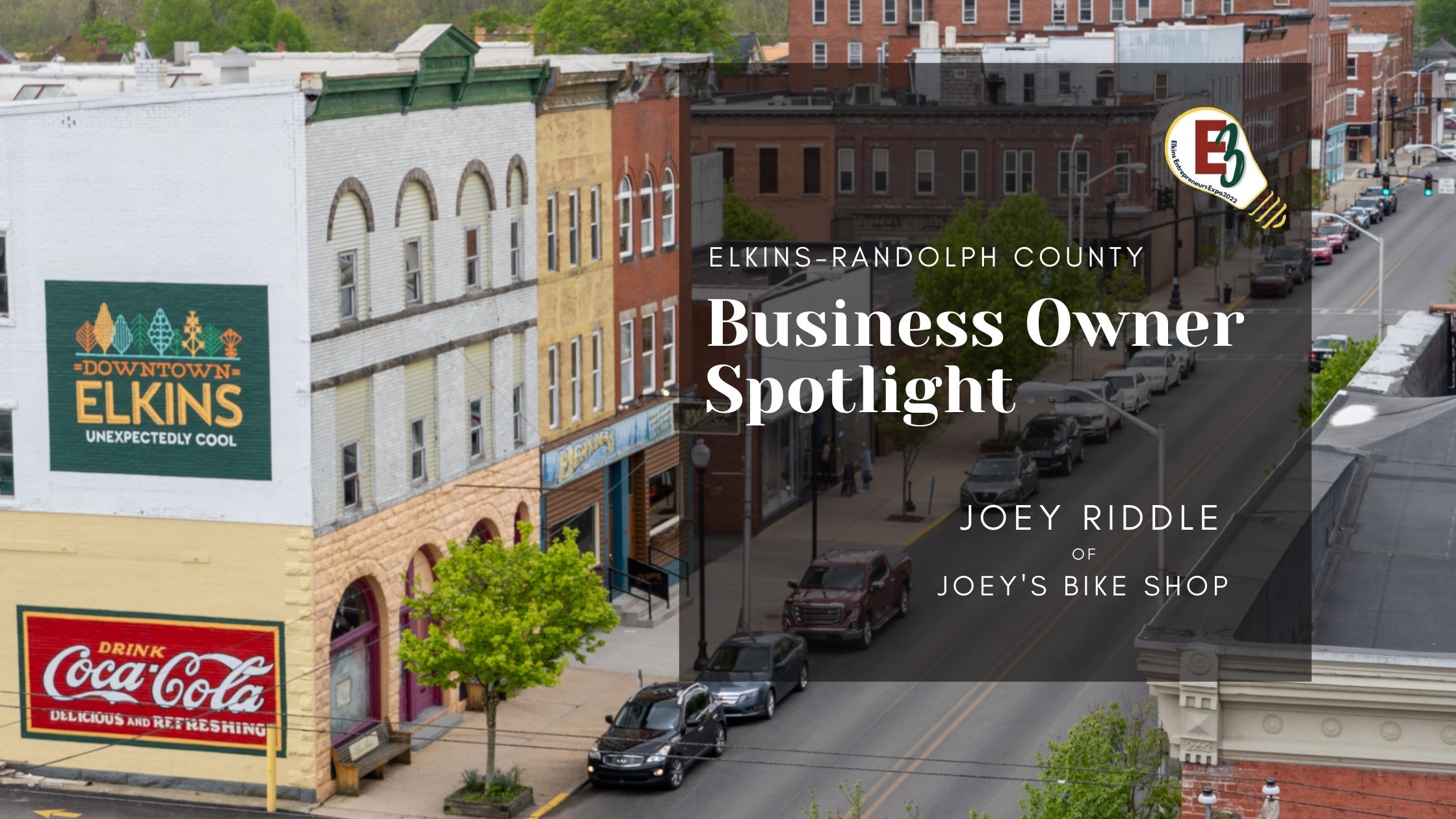 Business Owner Spotlight: Joey Riddle, Joey's Bike Shop
Meet a local entrepreneur who took his passion and created a phenomenal business — Joey Riddle of Joey's Bike Shop.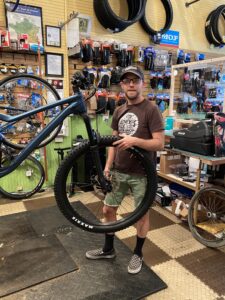 Joey, with the support of his wife Mandi, has spent the last 14 years growing  JBS from the ground up. He takes pride in not only selling quality bikes, but in fitting the right bike to the right customer.
What inspired him to open his store? He answers with a chuckle, "Money. . . I needed a job and Elkins needed a bike shop."
Riddle has learned firsthand how running his business has required more than being knowledgeable about his product. He spends long hours answering the telephone, responding to emails, and replying to Facebook and Instagram messages. He not only supplies and repairs bikes, he provides advice to his customers with the best venues to use them. He is the go-to guy for all things cycling in and around our community.
"Joey's Bike Shop has become a destination in itself," shares Mandi Riddle. "We definitely couldn't survive without the support we get from the Elkins-Randolph County community, but we get a lot of business from Charleston, Greenbank, and a lot of other areas around the state — people coming here to buy a bike or have a bike repaired. Joey has earned the reputation as one of the top bike mechanics around."
"Celebrating 14 years in business is my proudest accomplishment," Joey shares. "Most small bike shops in the US fail in less than five years. You have to know your market."
Joey has some advice for any prospective entrepreneurs out there. . . "Keep your overhead low. Find a business model that favors a product with high profit margins — one that is not dependent upon loads of employees."
Interested in learning more about starting a business in Elkins-Randolph County?  Give us a call at 304-637-0803, or contact us via email at info@randolphwv.com.