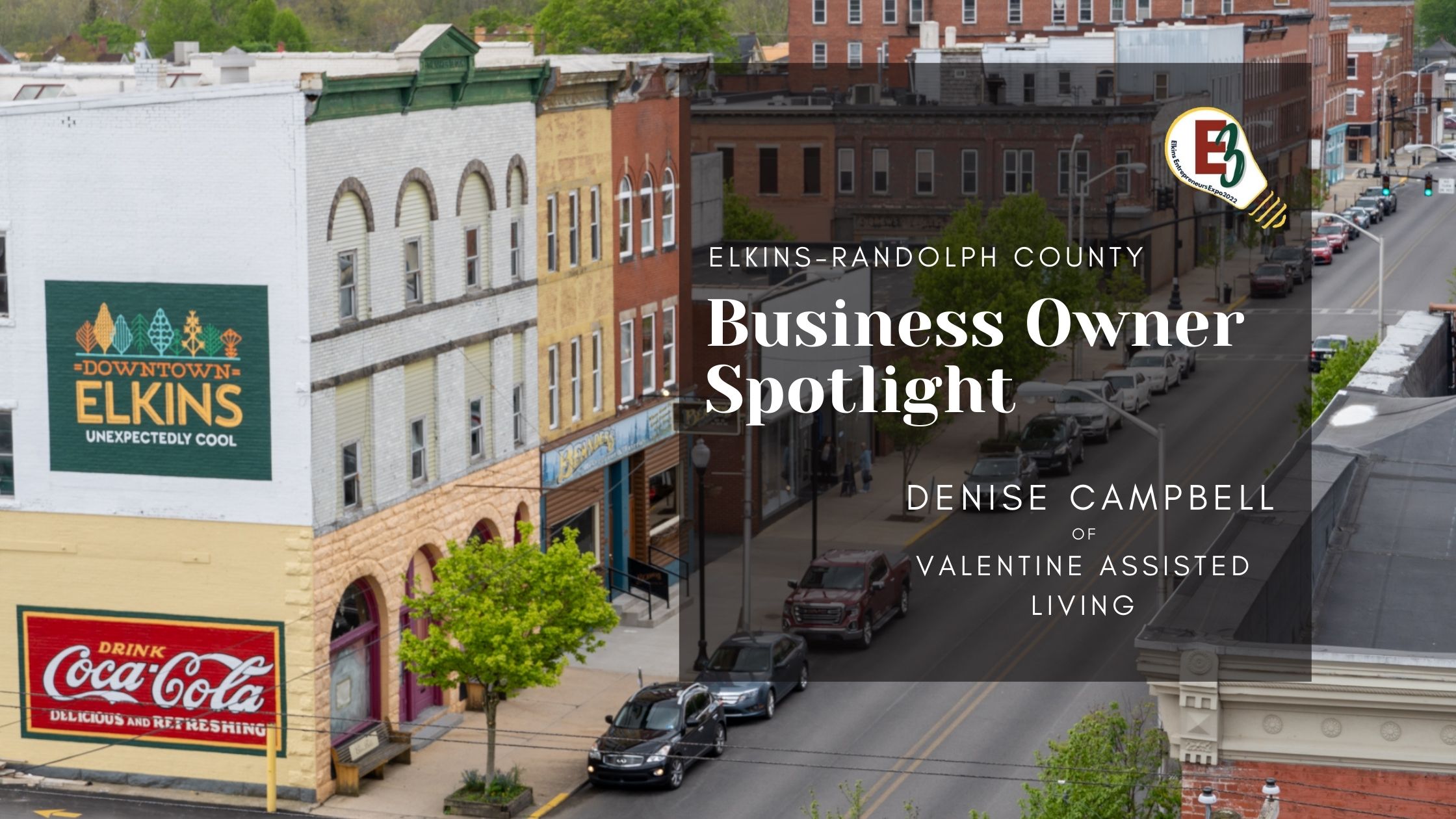 Business Owner Spotlight: Denise Campbell, Valentine Assisted Living
Denise Campbell has worn many hats.  She has been a nurse, an administrator, a representative in the WV House of Delegates, a professor of nursing, and is currently a nursing education consultant at Glenville State University.  She can now also add business owner to her extensive and impressive career journey!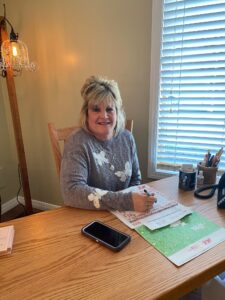 Campbell came across an assisted living facility available for sale. She considered her education, experience, and passion to advocate and decided to take that entrepreneurial leap.  On August 20th she purchased Valentine Assisted Living located on Davis Avenue in Elkins.  With a staff of 13 and the support of her family, she directs and provides compassionate care for the 16 residents in her charge.
"This is my family here. That's how I think of them.  We treat our residents as if they were our mom, our dad, our uncle, our grandparent."  Campbell expressed her desire to change the way people think about assisted living care.  " I think sometimes there's a stigma that I would love to change. That's one of my goals is to change the idea that people who go into assisted living facilities have nothing more to offer. They still have much value and can have quality to their life.  That doesn't go away because of their age or illness.  We have great conversations with the residents here. They're fun and insightful."  Although COVID has caused delays, Campbell has plans to help her residents who are able to get out in the community, to participate in programs at the Senior Center, visit the library, and enjoy time with their family.
She shared a little bit about her journey. "Nursing opened a lot of doors for me. I've always had a passion about being a nurse. I think it's the best career choice anybody could ever make.  If I wouldn't have my nursing degree, I wouldn't be sitting here today."  Campbell began her post-secondary education at Davis & Elkins College, went on to Alderson-Broaddus University, and completed her master's in nursing administration at Marshall University.  She then went on to obtain her Doctorate in Nursing Practice. She completed her education simultaneously while raising her family and holding down full-time jobs.  "My oldest son was 15 months old when I went to Davis & Elkins College. I went to school from 8:00-2:50 and worked at Davis Memorial from 3:00-11:00 every night.  When I went to A-B, I was working at ERCC full time.  When I went to Marshall for my masters it took me quite a while to do it, because I could only take one or two classes at a time.  That's when Logan, my youngest son, was diagnosed with autism."
Her son's diagnosis was a pivotal moment in Campbell's life.  "Once Logan was diagnosed with autism it changed me into a person who wanted to make a difference more than ever.  I wanted to help my son, but then I saw other people going through struggles."  Advocating for others became her driving force.  "I started teaching nursing at Alderson-Broaddus in 2015.  I decided I wanted to bring what I had learned and what I experienced through my son's diagnosis to the students I was teaching.  I wanted to make sure my students learned how to take care of people the right way and were doing it for the right reason. Nurses need to be compassionate and want to take care of their patients. They need to be an advocate.  I'm always going to be Logan's advocate and my family's advocate, but there are so many other people who need someone to speak up for them. I can't change the world, but I can make a difference in the little portion that I touch.  The residents who come here need someone to be their advocate and I will be that."
She reflects on being a female in business. "A personality trait for many females is we don't stop.  We're always the wife, the mom.  Those things don't change when we're also an employee, a business owner or manager.  We want to be all things to all people and that can be exhausting.  If you're willing to work hard and you can get a team of people around you like my team –all of us working toward a common goal, you can do it."
She also gives credit and importance to having a solid mentor and support from trusted friends and family. "There are good people in Elkins who gave me an opportunity. One of those is Ron LaNeve. He took me under his arm and taught me so much about being a compassionate leader.  My Mom comes here and she will clean. She has wiped down every door, every window.  Logan – he comes and he mows the grass, he rakes the leaves, he picks up the twigs, he shovels the walk.  Most of the residents all know Logan by name.  My husband, Rick, has been a great support too."
Why did she decide to invest and open her business here?  "You have to have the right location and the right support.  We're so close to the senior center, the hospital. This community has been overwhelmingly supportive. I bought this place in the midst of COVID.  I was worried about keeping the beds full but we have waiting lists. If I had room I could have admitted 5 more people last week.  When I need help, whether it's Davis Electric or Davis Medical Center, when I call people will come help us."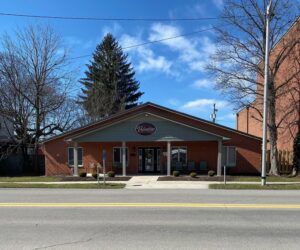 The Elkins-Randolph County community continues to care for her residents too.  "Just at Christmas, so many organizations and churches reached out and wanted to do something for the residents. This whole room was full of presents and cards.  On Valentine's Day, they received more Valentines than you can imagine.  We've had 4-H clubs, elementary schools, churches, Highland dancers, LPN students, so many just wanting to do things for the residents here."
Campbell reports that it takes a lot of work, but she has no regrets.  "When I go down these hallways, take time to have a conversation, have a resident who gives me a thumbs up or a high five, or I put a smile on their face, it makes it all worth it.  I think, 'You know what, I've done something good.'"
What advice does this new entrepreneur have for others considering starting a business?  "It is scary but give yourself credit for what you have done and what you can do.  Sometimes we don't give ourselves enough credit. Also don't wait to reach out for help if you need it.  Recognize if you are working on something that is not your area of expertise. Find someone you can trust to help you. Help is out there."
Interested in learning more about starting a business in Elkins-Randolph County? Give us a call at 304-637-0803, or contact us via email at info@randolphwv.com!